Accountants, Tax advice and Law Firm
Specialized in Accounting, Auditing and Compliance, Tax advice and Legal services. Our professional team, formed by accountants, auditors, advisors, lawyers and specialized professionals in SMEs and large companies. G&D Consulting Group is an advisory and consulting services firm that provides corporate solutions that your company needs in a comprehensive manner. We are located in Bogota and provide national coverage in Colombia.
G&D CONSULTING GROUP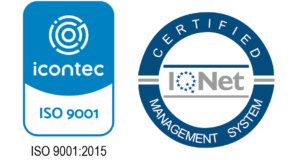 As an accounting and bookkeeping, attorneys service, tax advice and consulting firm, we take your business to a new level in Colombia.




Auditing and compliance services | Tax advice | Accounting Services | Bookkeepers services | law services in Bogota, Colombia
Our accounting firm and legal services promotes international business dynamism.
G&D Consulting Group, as a outsourcing and advisory firm offers comprehensive serivces to strengh your business position in Colombia while complying with the local regulations and your administrative structure. With the help of our professional team, your company will find the solution to their needs goals and objectives in these fields, so that your team can freely develop its corporate purpose. Oriented by our service vocation, we provide our clients with a complete professional support, allowing you to focus on your organization's objective and increase your business possibilities, based on trust, confidentiality and high standards of our services.
Who are we?
G&D Consulting Group, is an advisory firm whose accountants, lawyers, auditors and business consultants are ready to make an ease landing when your business is set up in Colombia, also, if it is already formated and looking to consolidate it's presence in the colombian market. With our hub in Bogota we provide national deployment of service in Colombia.
About us
We have more than 28 years of experience, providing the highest level of advice in the field.
Our location
The main office is located in Bogota, Colombia. We have regional offices in Medellín and Cali. As members of BLITA and TIAG alliances we provide coverage in LATAM, USA, Europe and Asia.




International consulting with a local focus
G&D Consulting Group is members of international associations such as Blita International, a Spanish-speaking association with presence in more than 23 countries. As well as TIAG ALLIANCES, a multilingual association covering five continents, where all the firms are well known by their high quality standards and successful trajectory. Together, your company and our firm as a team, we can generate a positive mark on the expansion of your business, considering also internationalization process, let's team.
Find here the opportunities to work with us, join our professional team and keep growing professionally.
Once a company is established in Colombia, it will be important for you as an investor to follow up on some business obligations in force in Colombia, which are associated with situations in labor...
read more